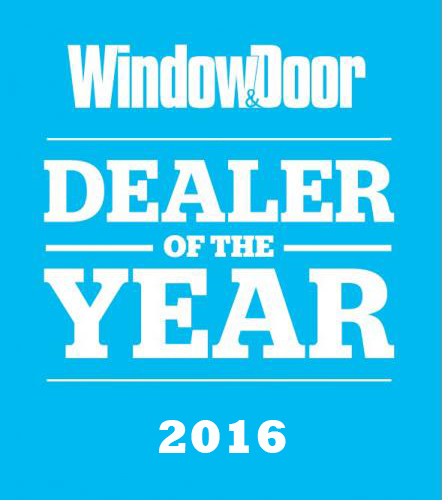 Operating out of the heart of the Bay Area is no easy task for installers, considering each city's code requirements can vary greatly and the strict requirements on what type of products can be used where. American Home Renewal specializes not only in remodeling, but in understanding and servicing this very particular customer base.
Family Run and in business since 1995, American Home Renewal is founded on the principles of "offering the highest quality materials and services, along with a deep conviction that our customers must be satisfied before any money is paid." We're told that everyone from sales to installation is detail oriented and they strive to educate and involve the customer in understanding the process from start to finish, a difficult task when factoring in construction, NFRC, local codes and customer expectations.
Installation Masters
Part of the company's success can be attributed to it's tenured team of installers. Almost all American Home Renewal's installers are AAMA certified Installation Masters, and those who aren't are at least on the path to certification.
While making that kind of investment in certifications seems like a big financial commitment, Mark Steltzer, part owner of American Home Renewal, says it's worth it in the grand scheme of business. "having the AAMA certifications provides peace of mind for me and my partner Chris, because we just figure we are going to have less service calls in the long run. We see it as an investment in the future," he says.
The team is unique in that it doesn't really have any installers that don't have a lot of tenure. "Some of our installers have been with us since the beginning, like our production manager, Ron Jacobson. Then Ruben has been here 14 years, Emanuel 12 or 13 and Andrew has been around 10 years."
What's the secret to hanging on to that talent for so long? Steltzer says it's the obvious: compensation and respect. "Maybe this isn't going to make everyone happy, but it's just true. Around here in the Bay Area, which is the most expensive place to live, compensation and respect," he reiterates. "I think that's what we're doing different."
Others agree that there's definitely something different about American Home Renewal. "I've been around the country," says Buz Ashbaugh, the company's Weather Shield rep. "I worked in Georgia, I worked in Texas and on the west coast. Some of the stuff that I've seen these guys doing is pretty amazing." - This article appeared in Window & Door Magazine
Visit American Home Renewal today for more information including a free estimate.